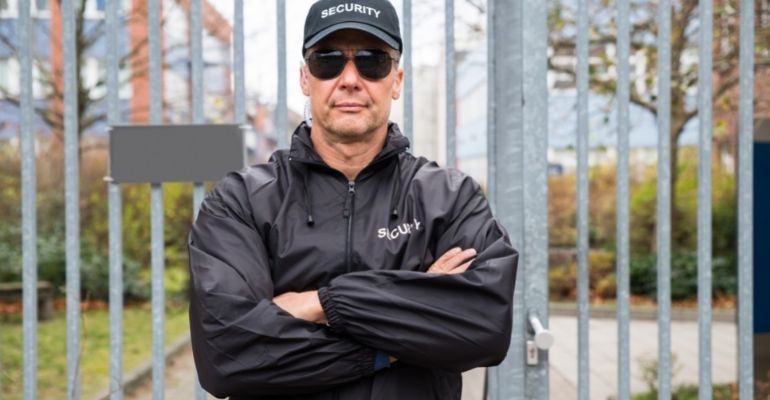 GATEHOUSE MANAGEMENT
Our experienced and dedicated team of licenced gatehouse officers and traffic marshals can ensure a safe flow of pedestrian and vehicle traffic through your site or premises, working to safety best practise and in compliance with all regulations.
Our gatehouse officers and traffic management personnel can provide the following services as required: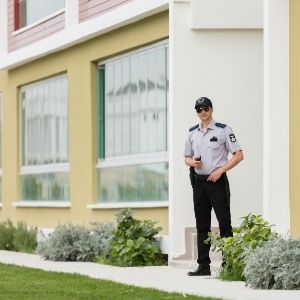 Provide a professional and welcoming first impression to visitors and contractors as they enter your business
Ensure every access to site is recorded
Check credentials of each visitor/contractor to ensure all those entering site are legitimate
Provide clear information on site specific rules to each visitor
Give direction of where and how to park for all contractors/visitors
Operate pedestrian access control turnstile and/or vehicle barriers
Provide a communications link with the management team regarding issues such as unknown visitors, a full car park, unexpected deliveries etc
Communicating with drivers and guiding vehicles to ensure manoeuvres are conducted safely
Taking appropriate initial action in the event of an incident
Delivering quality

We believe in continuous training and development programmes to ensure our gatehouse officers and traffic marshals deliver the latest security and safety compliance, coupled with unparalleled customer service. Our employees receive professional assignment instructions and risk assessments and robust lone worker welfare support.

Tailored packages

We understand the need to strike the ideal balance between electronic security solutions and physical presence, giving you peace of mind while maximising
cost efficiency.

Our bespoke packages integrate our manned security guard services with your team adding additional layers of security to your business whilst reducing
costs